Hazmat repairs
A game made for the Weekly game jam #90! My goal was to make the game in 1 hour and I spent a little less than 2 hours on it... Close enough!

Fix the holes on the hazmat suit before the radioactive sludge reaches them!
Left click (drag) - place tape
Right click (drag) - rotate camera

Comments
Log in with itch.io to leave a comment.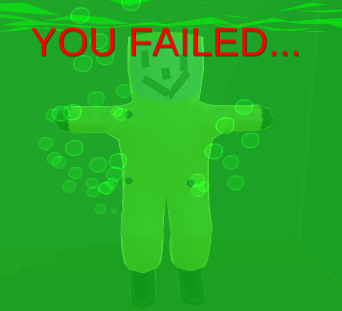 cool game!
This is so cool! I love how the tape shapes to the suit, and I also liked how I could put as much tape as I wanted. Very creative!
After a few tries I managed to win a few times. Very creative submission! Great job! :D

Thanks!
It was stressful to make it in such short time but I'm very satisfied with it :)
Same here, I couldn't even quite finish mine. lol
What do you mean?
It looked finished to me and it even has good sound design!
Thanks! I didn't get to make the how to play section, I originally had 5 levels planned and had a big boss fight. Higher hopes than time would allow. XD